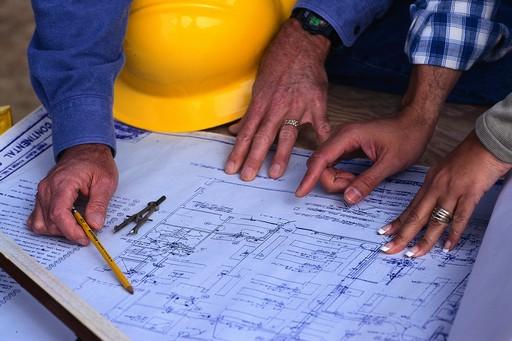 Does your design comply with the Dutch Building Code and Design Brief (PvE)?
Marc Burgmeijer: "In principle, the Dutch government does not allow you to build or renovate without a licence. When submitting a planning permission (WABO), the applicant needs to demonstrate that the building complies with existing laws and regulations. We will verify whether the building plan complies with every requirement regarding building physics and energy as laid down in the Building Code (Bouwbesluit, Dutch building regulations). Or when a client has specific requirements with regards to the Design Brief. If your plan does not comply, we have all the necessary knowledge and experience available to provide you with a sound, pragmatic advice on design adjustments.
Onze aanpak
Wij toetsen bouwplannen aan de bouwregelgeving en aan een Programma van Eisen (PvE). Bouwplannen verschillen sterk van elkaar. Wij scannen op hoofdlijnen welke bouwfysische en energetische aspecten van belang zijn voor uw bouwplan. U weet dan snel wat relevant is voor de vergunningsaanvraag, en wat de bijbehorende kosten zijn.
Bouwfysische en energetische eisen
Wij toetsen of het bouwplan voldoet aan alle bouwfysische en energetische eisen uit het Bouwbesluit, bijvoorbeeld:
geluidswering gevel
lucht- en contactgeluidsisolatie
galm in verkeersruimten
oppervlaktecondensatie (koudebrug)
daglicht
thermische isolatie
energieprestatie
Daarnaast is het voor de exploitatie/verkoop/verhuur van het gebouw van belang dat ook andere bouwfysische aspecten worden getoetst, bijvoorbeeld:
inwendige condensatie
bezonning/beschaduwing
windklimaat
trillingshinder
Meer gebruikerscomfort dan het Bouwbesluit
Mocht een goed PvE ontbreken en het Bouwbesluit onvoldoende eisen stellen om een comfortabel gebruik van een gebouw mogelijk te maken, dan kunnen wij voor u een op de situatie aangepast PvE opstellen.