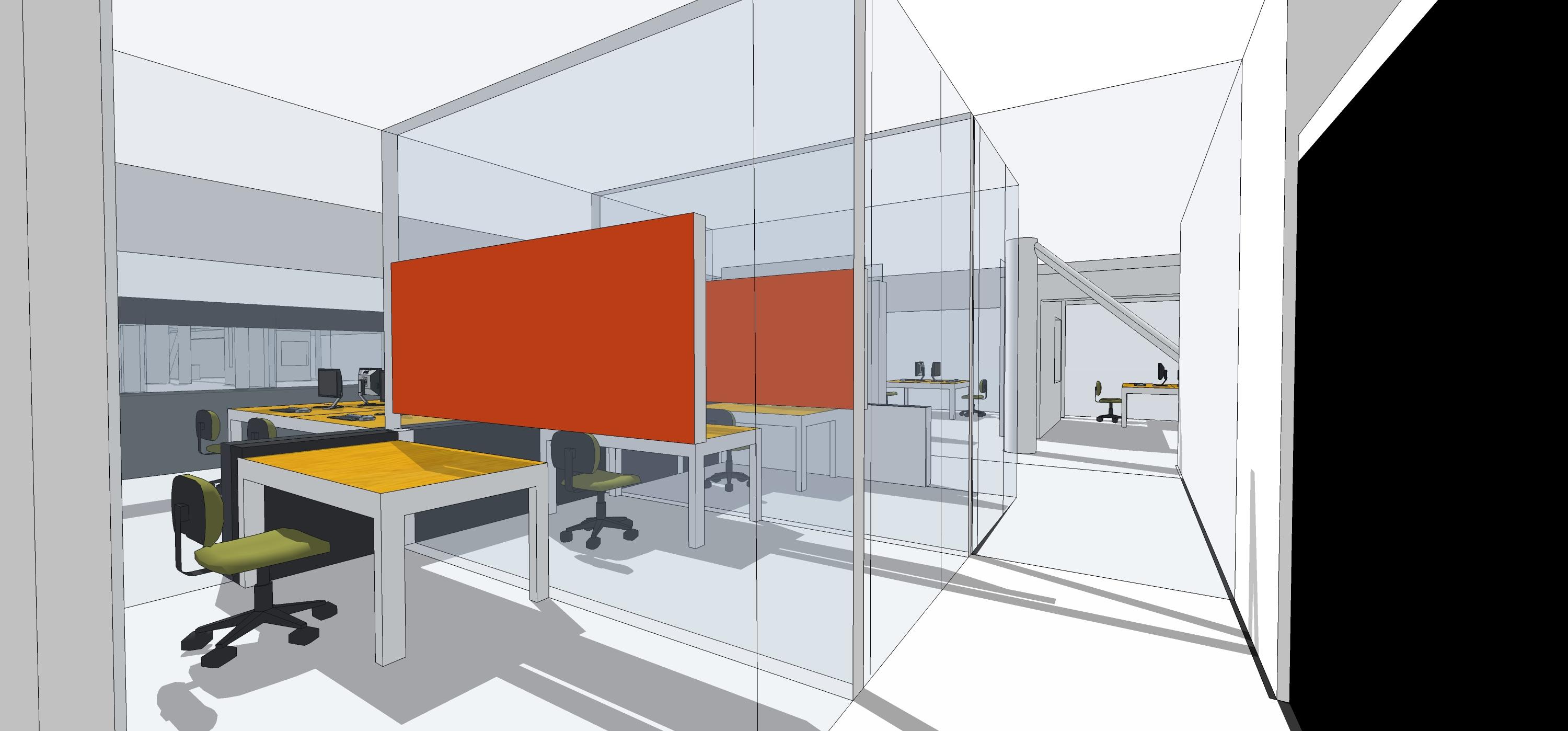 Acoustics advice when furnishing flexible work spaces
Theodoor Höngens: "More and more offices are set up according to the 'The New Way of Working' principle: in the morning, employees choose the work space that fit best their activities of the day. Often, all these kinds of activities are situated in one big space. So acoustics play an important part as well. For each space, we are able to chart the amount of "speech privacy" and whether noise limiting measures like sound absorbing ceilings and screens in between desk have the desired effect. We did this, for instance, for the new town hall in Heemskerk and for the Outlook building at Schiphol. Fun and useful projects - if the New Way of Working is to succeed, good acoustics are an important prerequisite."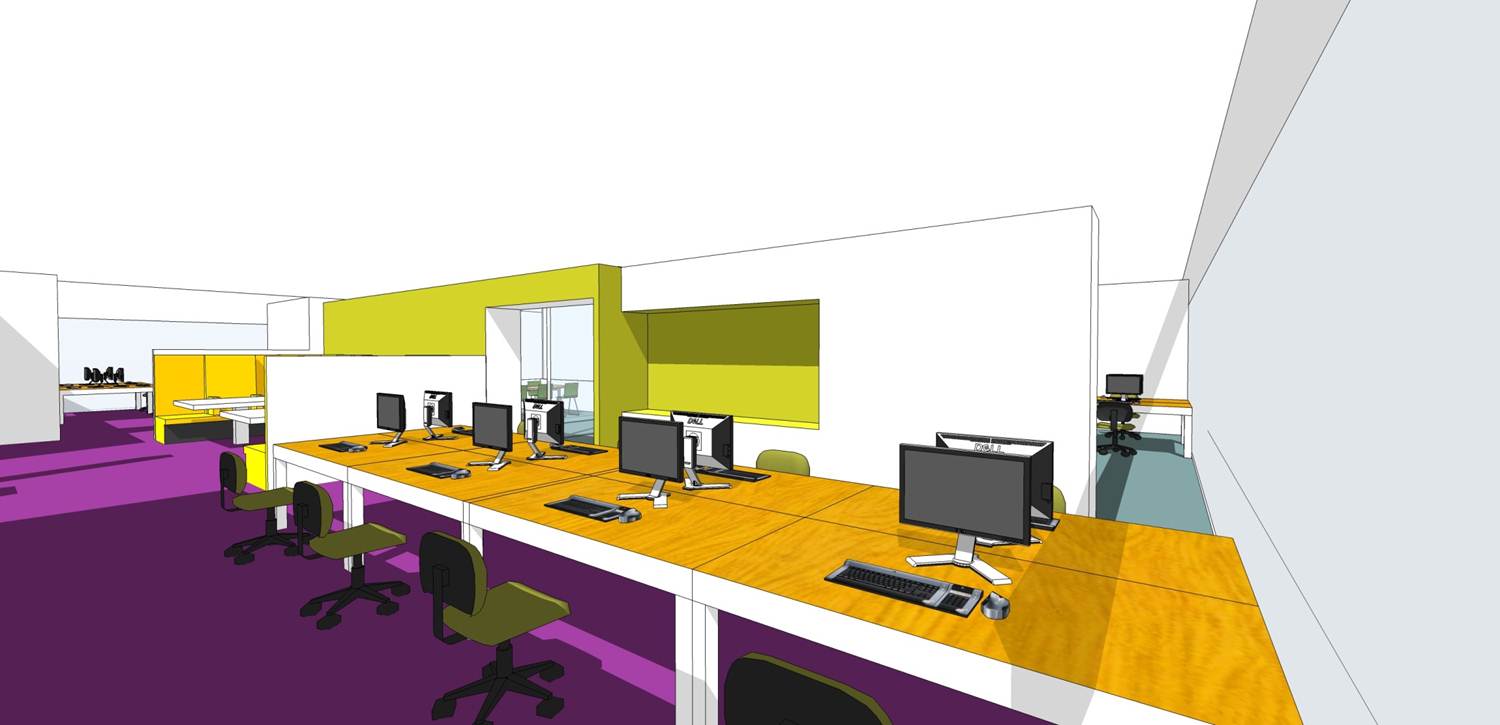 Creatief met vierkante meters, maar met oog voor akoestiek
In onder andere de bank- en verzekeringswereld en de overheid is het steeds vaker het doel om creatief om te gaan met een x aantal te besteden m2 en een grote diversiteit aan werkplekken. Een kantoor wordt een dynamisch geheel van ontmoeten, vergaderen en geconcentreerd werken. Omdat de diverse werkplekken aan elkaar grenzen zijn er uitdagingen op het gebied van akoestiek en geluidbeleving. Op een stilteplek moet stil en geconcentreerd gewerkt kunnen worden. Op een ontmoetingsplek of overlegplek moet volop gepraat kunnen worden zonder daarbij een stilteplek met geluid te overspoelen. Een concentratie-/belplek moet een fijne akoestiek hebben en een maximale geluidsisolatie. Als geluidexperts kunnen we de werkplekken optimaliseren. Met rekenmodellen laten we zien hoeveel geluid de ruimte binnenkomt, en welke maatregelen er genomen kunnen worden voor welk effect.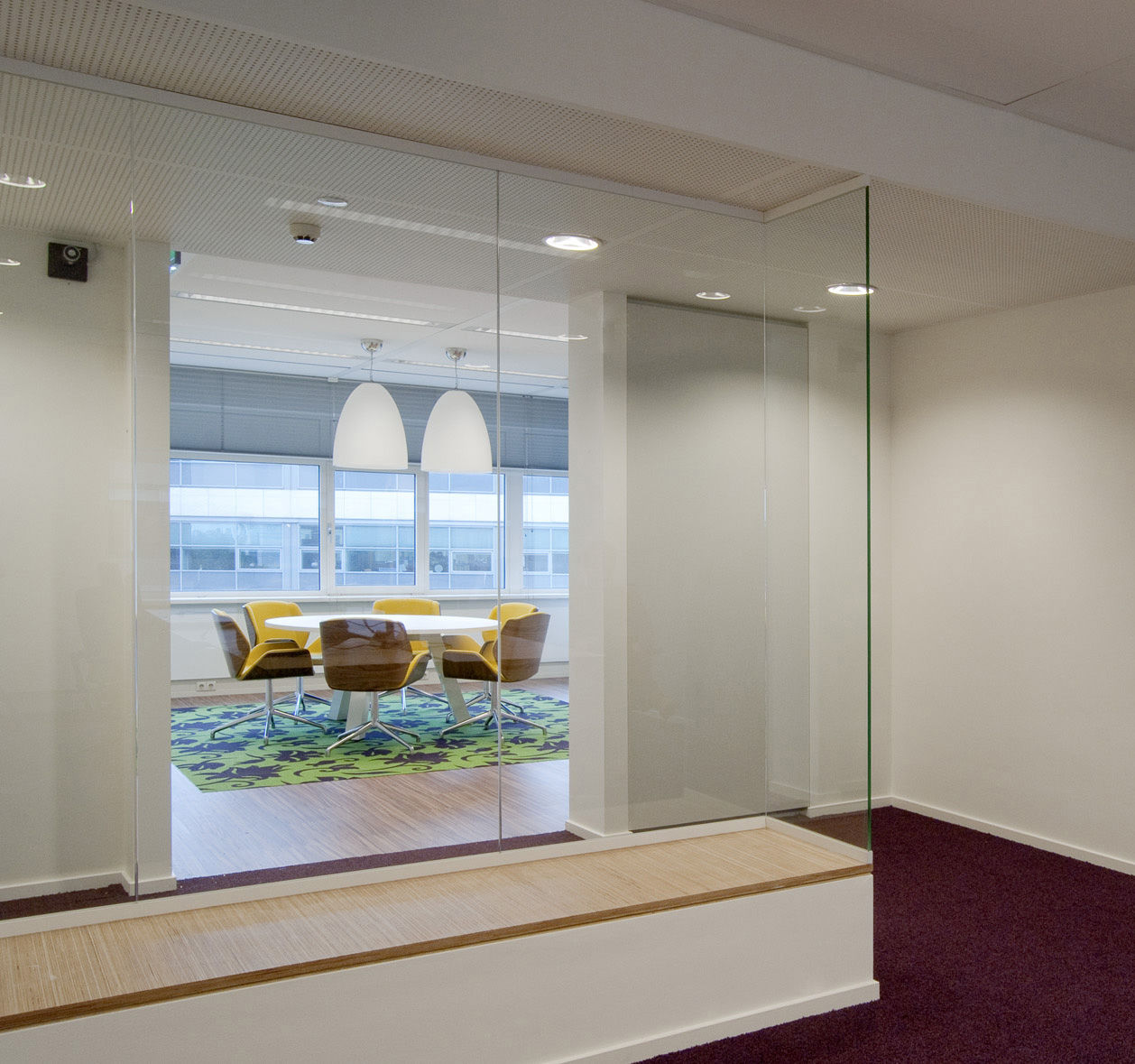 Goede akoestiek voor productievere medewerkers
Diverse opdrachtgevers riepen onze hulp in bij het inrichten van hun werkplekken in de ruimte. In het nieuwe gemeentehuis van Heemskerk adviseerden we uitgebreid over akoestiek op basis van de plattegrond van de architect. Er kwam een nieuwe indeling uit voort. Uit onze ervaring in voorgaande projecten halen we de kennis over effecten van geluiddempende materialen. Ook de inrichting van het Outlook kantoorgebouw bij Schiphol kwam mede tot stand door de akoestische beoordeling van de ruimtes. In eerste instantie op basis van de modelberekeningen met CATT. In vervolg hierop zijn metingen verricht in een mockup.
foto's en afbeeldingen Gebouw The Outlook en Acapellagebouw, BOS EN ALKEMADE architecten