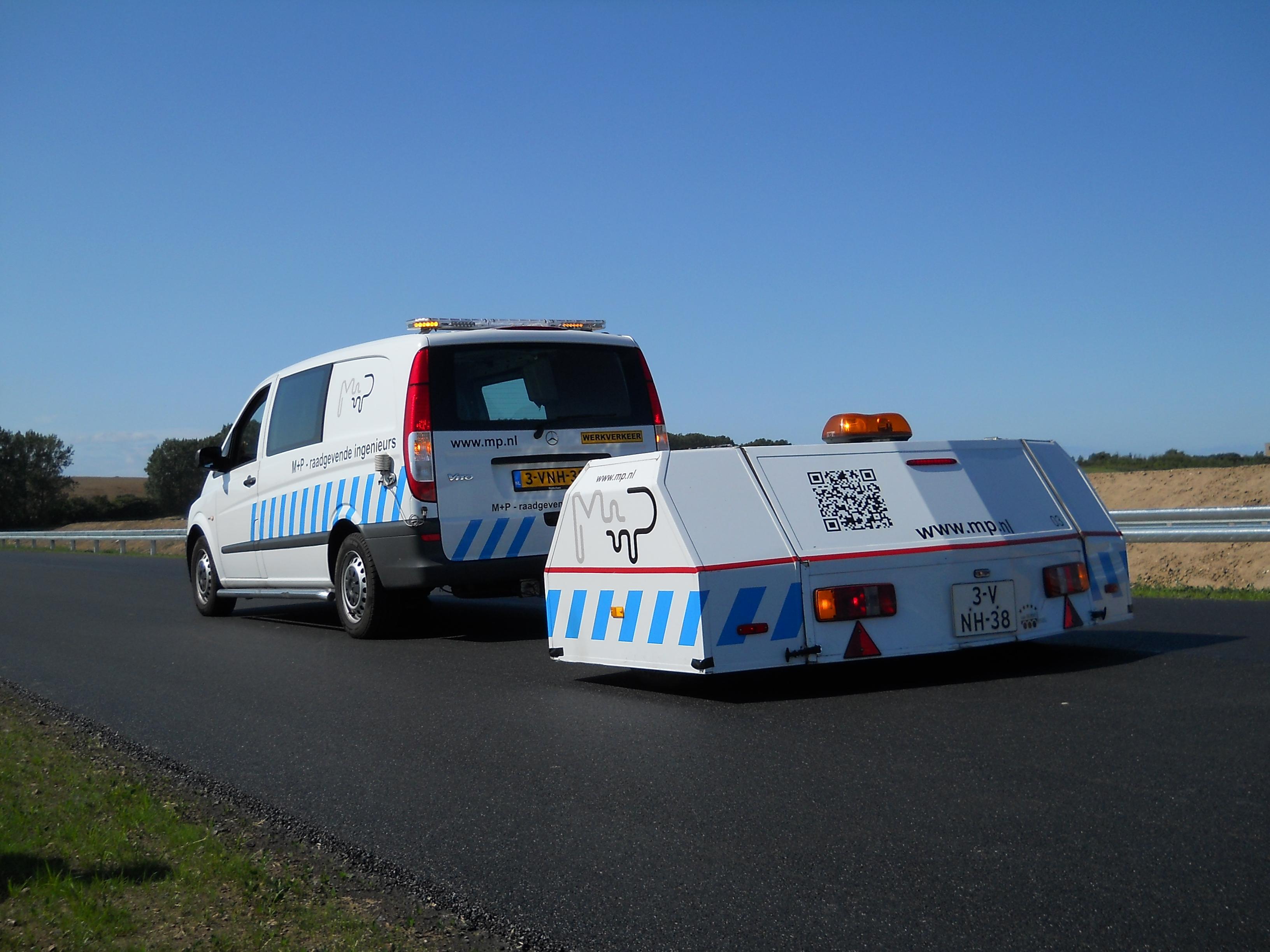 Improving the Close Proximity (CPX) method and the CoMeT trailer
Wout Schwanen: "M+P is a real expert when it comes to 'quieter traffic'. We are on the ISO committee and work with big clients like the Dutch and other European road directorates, which means we are involved in everything that happens in that area. Whenever ISO standards and legislation are revised, we adjust our equipment and methods accordingly. In 1997, we started to build our own Close-Proximity trailer. A manageable and smart trailer that charts noise production and road properties over long distances. Both figuratively and literally. Improvements in the software have made it possible to show the CPX measurement results on a map. The user sees exactly where the road produces too much noise and why. We are avid users of our own equipment, so we benefit from our improvements and are able to test them in practice."
Acoustic assessment of road surfaces
The law contains certain rules and regulations regarding road noise levels. All governments that manage roads, as well as road builders and developers have to adhere to these rules and regulations. Acoustic assessments of roads have therefore become the order of the day. It is obviously great if this can be done as quickly and efficiently as possible. M+P measures and analyses your road surface and supplies all the software and equipment necessary to do your own measurements.
Close Proximity trailer on European roads
The CPX trailer that M+P designed is compact and comes with software that clarifies the data found and makes them transparent. The trailer is soundproof, so it can also be used in noisy environments (city centres, tunnels, etcetera) to take accurate measurements. For more features, please visit our CoMeT page.
Close Proximity 2.0
Improvements in the software have given the CPX method quite a boost. There are more options: you can, for instance, export measurements to a database. This makes it easier to analyse results from various measurements at different points in time, which in turn makes it easier to plan for a service or to take measures. The software can also link together the results from various simultaneous measurements. The CPX trailer allows you to simultaneously measure the sound and texture of a certain road surface.