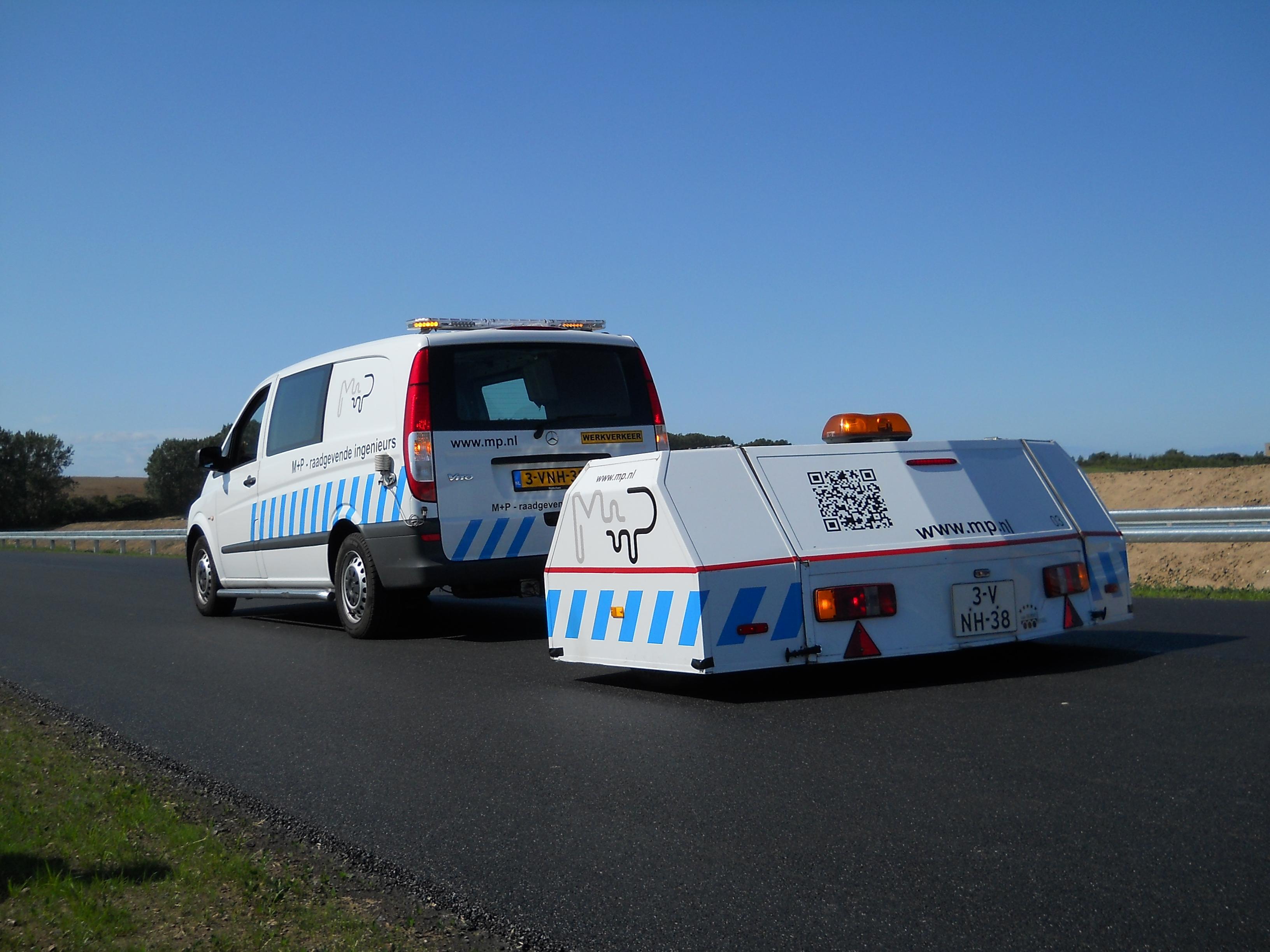 Improving the Close Proximity (CPX) method and the CoMeT trailer
Wout Schwanen: "M+P is a real expert when it comes to 'quieter traffic'. We are on the ISO committee and work with big clients like the Dutch and other European road directorates, which means we are involved in everything that happens in that area. Whenever ISO standards and legislation are revised, we adjust our equipment and methods accordingly. In 1997, we started to build our own Close-Proximity trailer. A manageable and smart trailer that charts noise production and road properties over long distances. Both figuratively and literally. Improvements in the software have made it possible to show the CPX measurement results on a map. The user sees exactly where the road produces too much noise and why. We are avid users of our own equipment, so we benefit from our improvements and are able to test them in practice."
Akoestische beoordeling van wegdekken
De wet stelt eisen aan geluidniveaus van wegen. Alle overheden die wegen beheren, en wegenbouwers en -ontwikkelaars hebben zich aan de eisen te houden. En dus gebeurt akoestische beoordeling van het wegdek aan de lopende band. Dan is het wel zo makkelijk als dat snel en effectief kan. M+P meet en analyseert uw wegdek, en levert alle software en apparatuur die nodig is om zelf metingen uit te voeren.
Close Proximity trailer op Europese wegen
De CPX trailer die door M+P is ontworpen is compact en wordt geleverd met software die meetgegevens helder en overzichtelijk maakt. De trailer is geluiddicht en kan dus ook in lawaaiige omgevingen (stadscentra, tunnels etcetera) nauwkeurig meten. Kijk voor meer eigenschappen bij het product CoMeT.
Close Proximity 2.0
Door verbeteringen in de software heeft de CPX methode een flinke boost gekregen. Er is meer mogelijk: u kunt bijvoorbeeld metingen exporteren naar een database. Resultaten uit verschillende metingen door de tijd heen zijn dan makkelijk te analyseren, en daarmee zijn onderhoud en maatregelen makkelijker te plannen. De software kan ook resultaten van verschillende simultane metingen aan elkaar koppelen. Met de CPX trailer kunt u tegelijkertijd geluid en textuur van een bepaald wegdek meten.