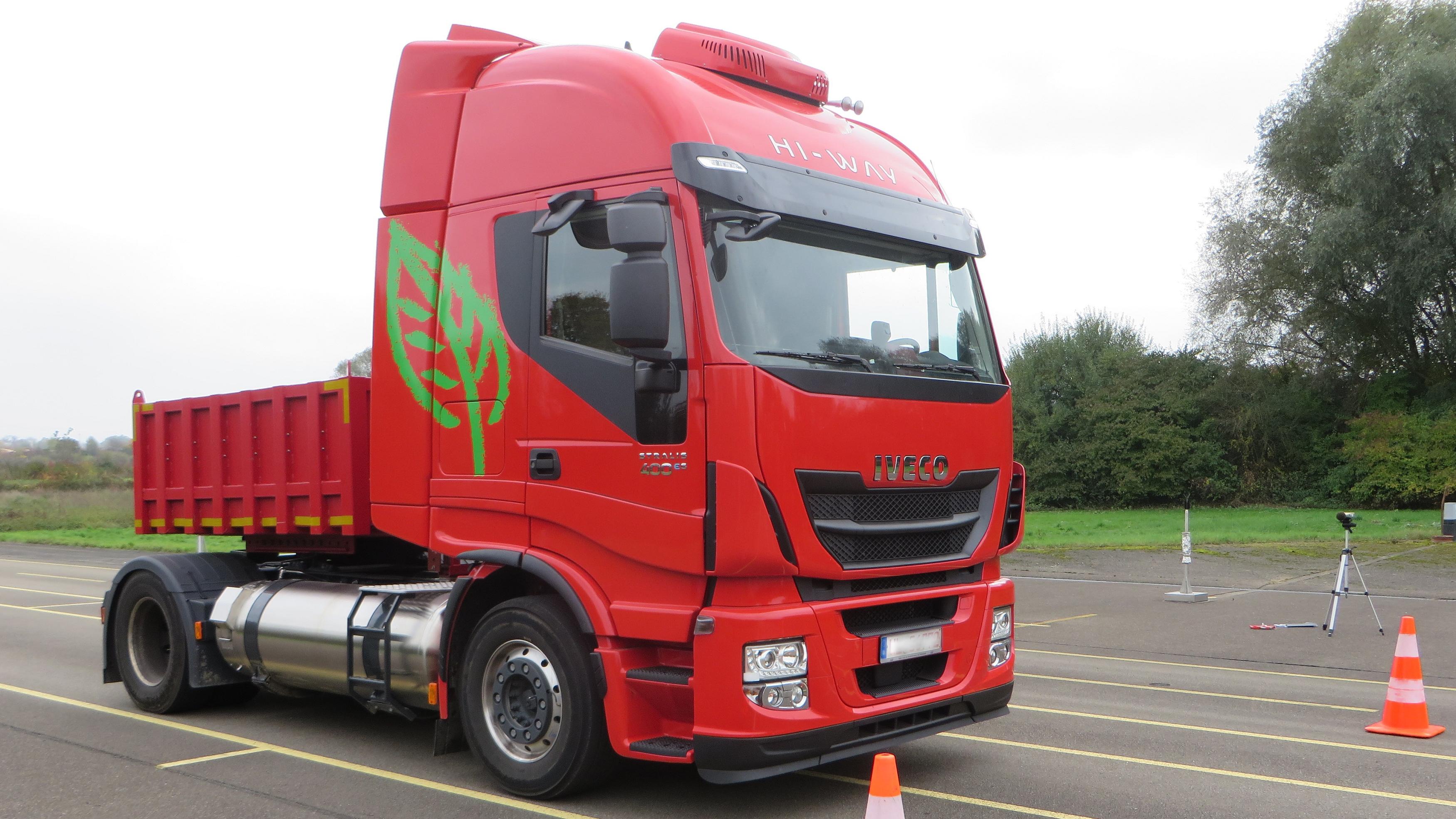 PIEK and Quiet Truck Certification
Christiaan Tollenaar: "M+P has been working on various aspects of vehicle noise for many years now. Part of these activities involves the performance and analyses of PEAK noise readings in order to obtain a PIEK certificate".
Noise nuisance during night time delivery activities
Delivery activities for restocking shops are often shifted into the evening and night in order to avoid rush-hours. This improves fuel efficiency, gaseous emissions and driving time. But this also results in noise nuisance for those living in the neighbourhood. In order to limit this inconvenience it is increasingly common to set noise restrictions on shop delivery activities.
Quiet distribution vehicles can be recognised by the PIEK certificate stickers. In order to be considered for this quality label, not only do the roll containers and delivery trolleys have to be quiet but the distribution vehicles themselves have to meet stringent requirements. Vehicle manufacturers have responded to this by developing quiet trucks.
Legal framework
In the Government Decree for Environmental Management of the Retail Trade and Craft Businesses, maximum levels have been set for PIEK noise when loading and unloading. The decree relating to the retail trade is included in the Dutch Act for Activities and Management of the Environment. A similar legal framework is now considered for Belgium and various other European cities. The requirements relating to deliveries in the morning and evening are laid down as being 65 and 60 dB(A) respectively. The assessment of products takes place by means of readings taken according to a specific protocol. Certificates are issued by Dutch Stichting PIEK-Keur and several EU partner associations like the Noise Abatement Society.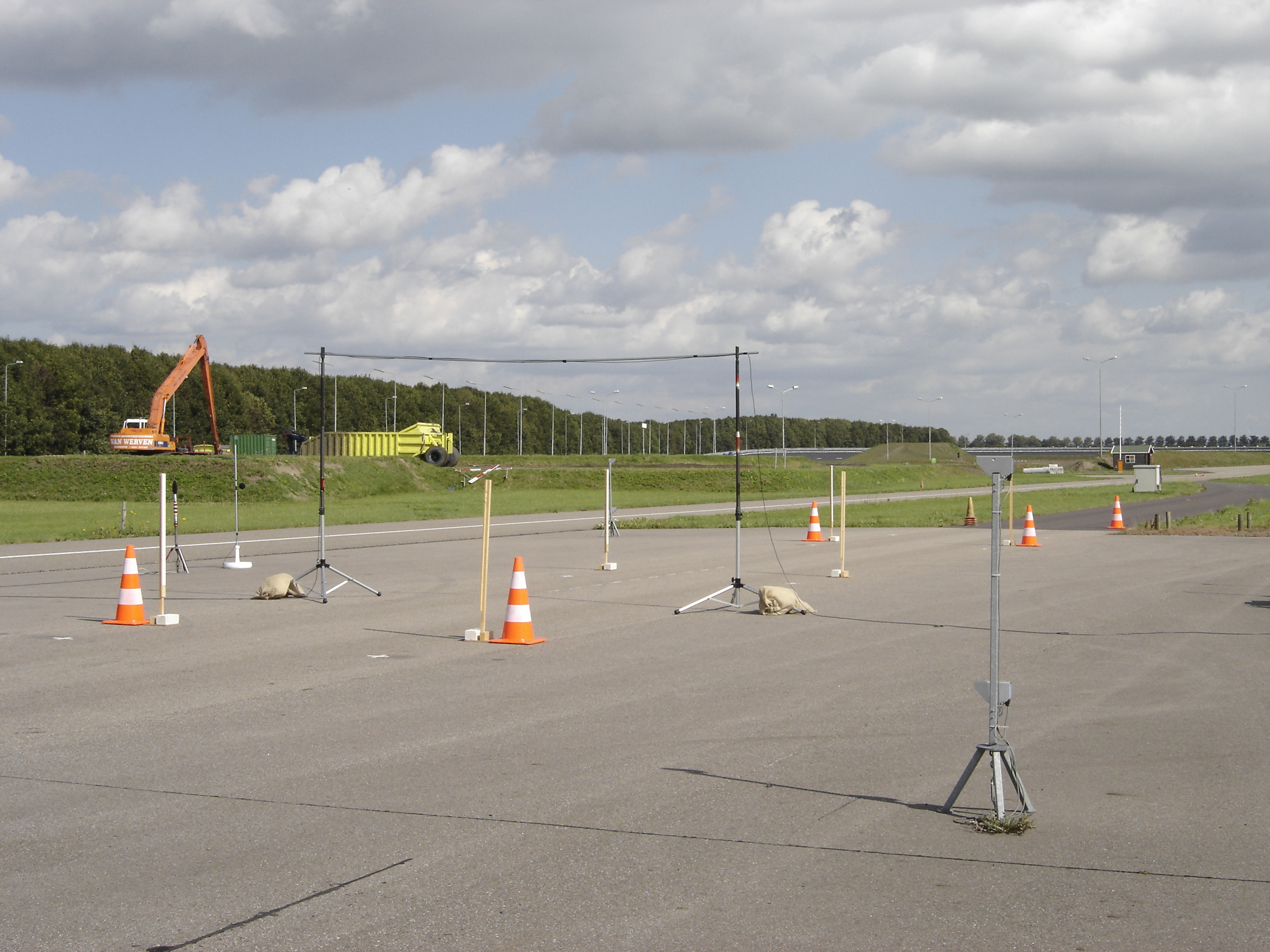 M+P is the partner for PIEK noise investigations
M+P has many years of experience with acoustic research in the automotive industry. Part of this is the performance of PIEK noise investigations on vehicles. M+P has carried out a variety of measurements and based on these results a PIEK certificate is issued. In addition M+P works cooperatively to continue the development of the prescribed measurement methods.
The testing of vehicle noise against PIEK limit values is carried out in accordance with the PIEK measurement protocol entitled "Measurement methods for peak noises when loading and unloading (update 2018)". Measurements are taken of products, installations or vehicles under various operational conditions such as during refrigeration, loading and unloading, lifting, braking and driving.
Apart from approval testing, we can also help you with the low noise design of your product, eitherwith low noise engineering in an early design phase or with quick fixes when the product unfortunately appears to fail the approval test. We can carry out investigations on the following products:
QuietTruck

Mobile refrigeration units

Bodywork parts

Logistic equipment
What can M+P do for you?
M+P focuses on solutions that can be immediately applied for quieter vehicles. M+P has built up a great deal of knowledge about acoustic behaviour and the noises emitted from vehicles. This puts us in a position to offer specific advice about the development of quiet distribution vehicles. We also have the facilities to carry out detailed acoustic research into vehicle noise.