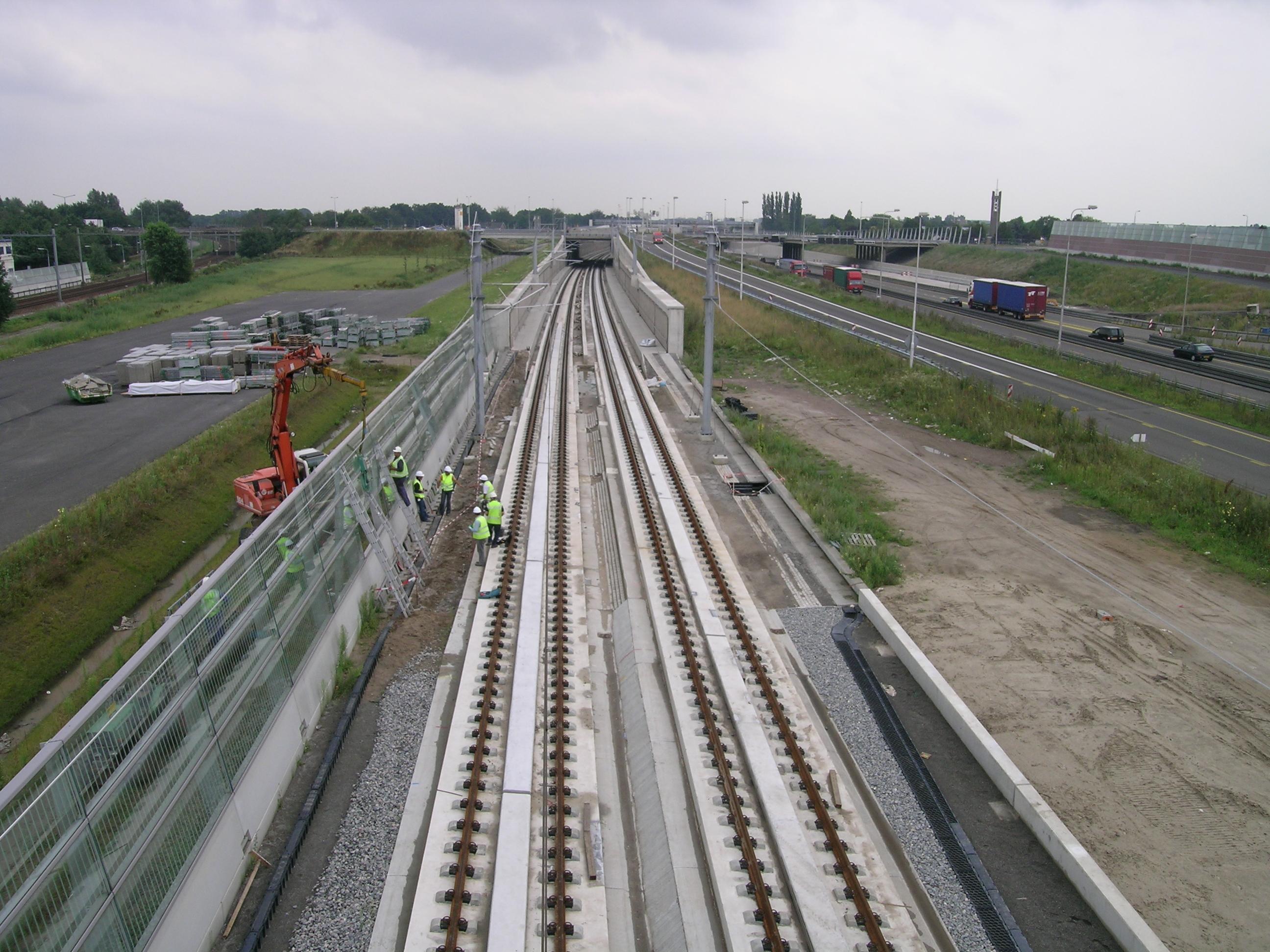 Noise-reduction advice for the tendering, design, construction and maintenance of the HSL
The Dutch high-speed railway line (HSL) runs through densely populated areas and over soft ground. As a result, its construction required unique and innovative solutions. Infraspeed was hired to build the line, and they opted to use concrete slab track to solve the problem of the soft ground. In order to minimise noise pollution at the source, they called upon the expertise of M+P. "During the design phase, we drew up a list of all possible noise-reducing measures in conjunction with Infraspeed," explains Ard Kuijpers. "We had to take a multitude of factors into account, including technology, cost, security, maintenance and acceptability of the measures to the government and the surrounding area. To me, that's what is really special about multifaceted projects like this: coming up with great ideas that satisfy every possible aspect, then watching the ideas become reality and confirming that they work perfectly."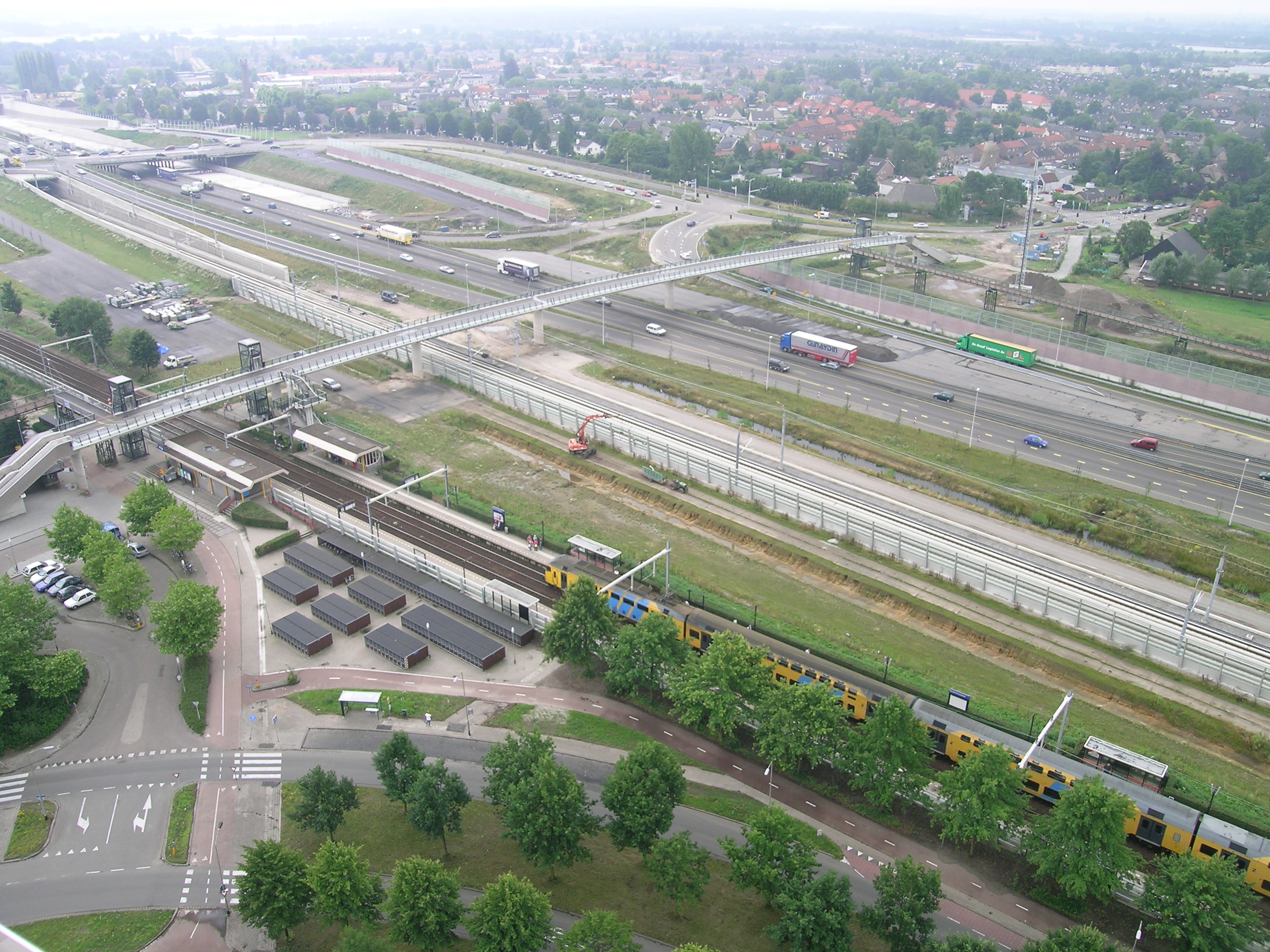 Betonplatenspoor
Het betonplatenspoor van de hogesnelheidslijn heeft grote civieltechnische voordelen: het is onderhoudsarm en duurzamer. Daarnaast biedt het ook meer reizigerscomfort. Het produceert echter wel iets meer geluid dan standaard ballastspoor met betonnen dwarsliggers. Bij het tracébesluit was echter niet gerekend met betonplatenspoor. Daarom sprak de staat met Infraspeed af dat dit spoor alleen mocht worden toegepast als het extra geluid zou worden weggenomen. Schermen verhogen was daarbij niet toegestaan. We werden gevraagd een oplossing te bedenken voor dit probleem. Geen eenvoudige taak, want het spoorsysteem bestond alleen nog op papier.
Maatregelencatalogus
De eerste stap was een aanpak bedenken om dit probleem te tackelen. Niet alleen moesten we een technische oplossing uitwerken om het geluid te verminderen, maar we moesten ook de staat overtuigen, nog voordat de baan gebouwd was, dat onze technische oplossing zou werken. Samen met het gerenommeerde instituut ISVR en Müller-BBM maakten we modellen om het geluid van betonplatenspoor te kunnen voorspellen en om vervolgens maatregelen te kunnen testen. We stelden een catalogus samen met maatregelen die zouden kunnen worden toegepast op verschillende locaties op de baan: raildempers, geluidsabsorberende platen, minischermen, en akoestisch slijpen. Daarbij werd niet alleen geluidreductie afgewogen. Ook robuustheid, veiligheid, onderhoudbaarheid en kosten waren belangrijke eigenschappen.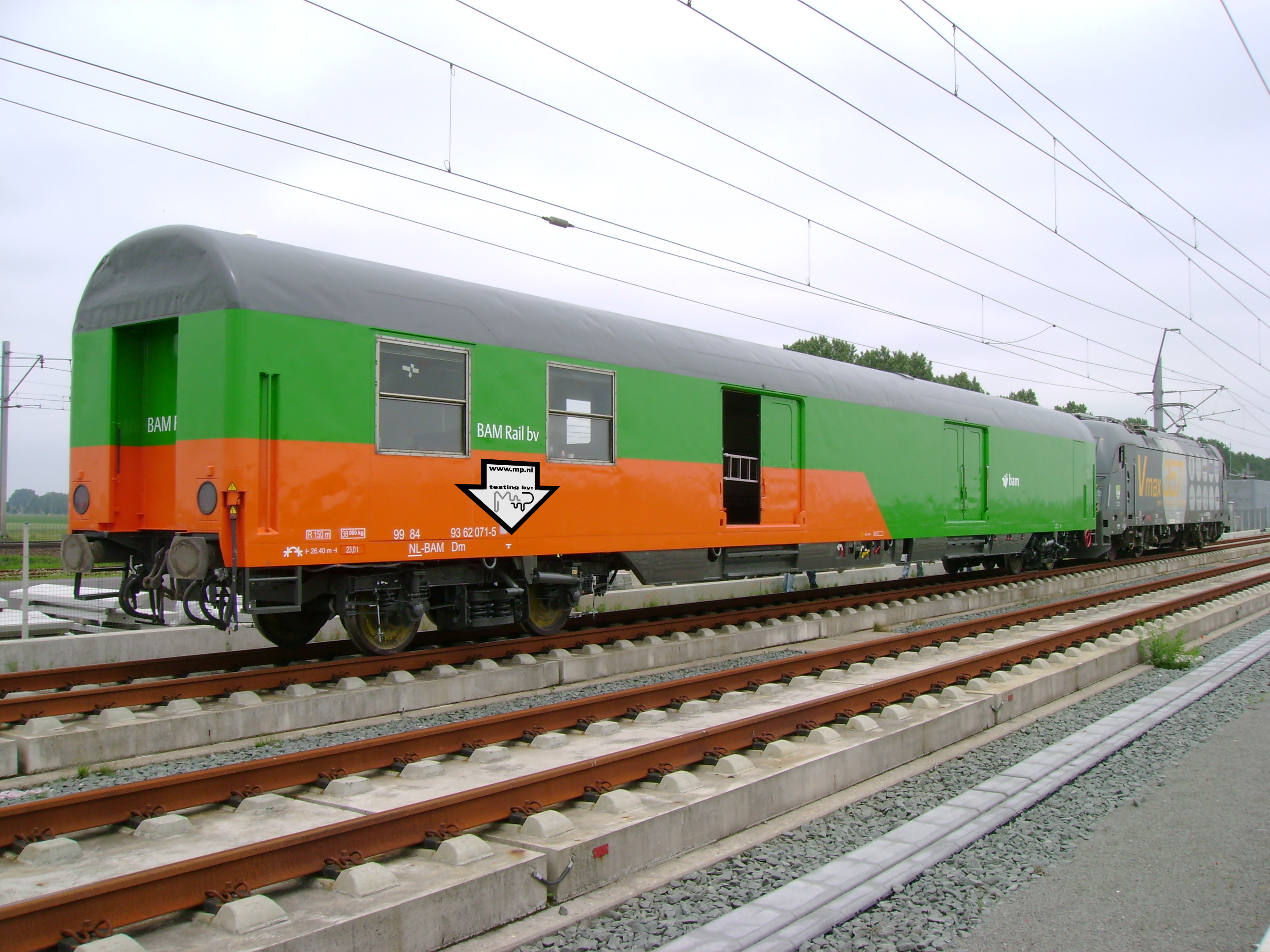 Akoestisch slijpen
Akoestisch slijpen scoorde het hoogste op bijna alle aspecten en kwam als beste uit de bus voor de hele baan. Dit leverde echter weer een nieuwe uitdaging op: akoestisch slijpen was nog nooit als maatregel toegepast in Nederland. Er was geen systeem voor bewaking en beoordeling van de baankwaliteit na het slijpen. We hebben daarom een geïntegreerd meet-, slijp- en beoordelingsprogramma ontworpen. Hiermee wonnen we de publieks-innovatieprijs op het congres Geluid Trillingen en Luchtkwaliteit in 2005. Dit plan werd goedgekeurd door de staat en wordt op dit moment toegepast op de HSL.