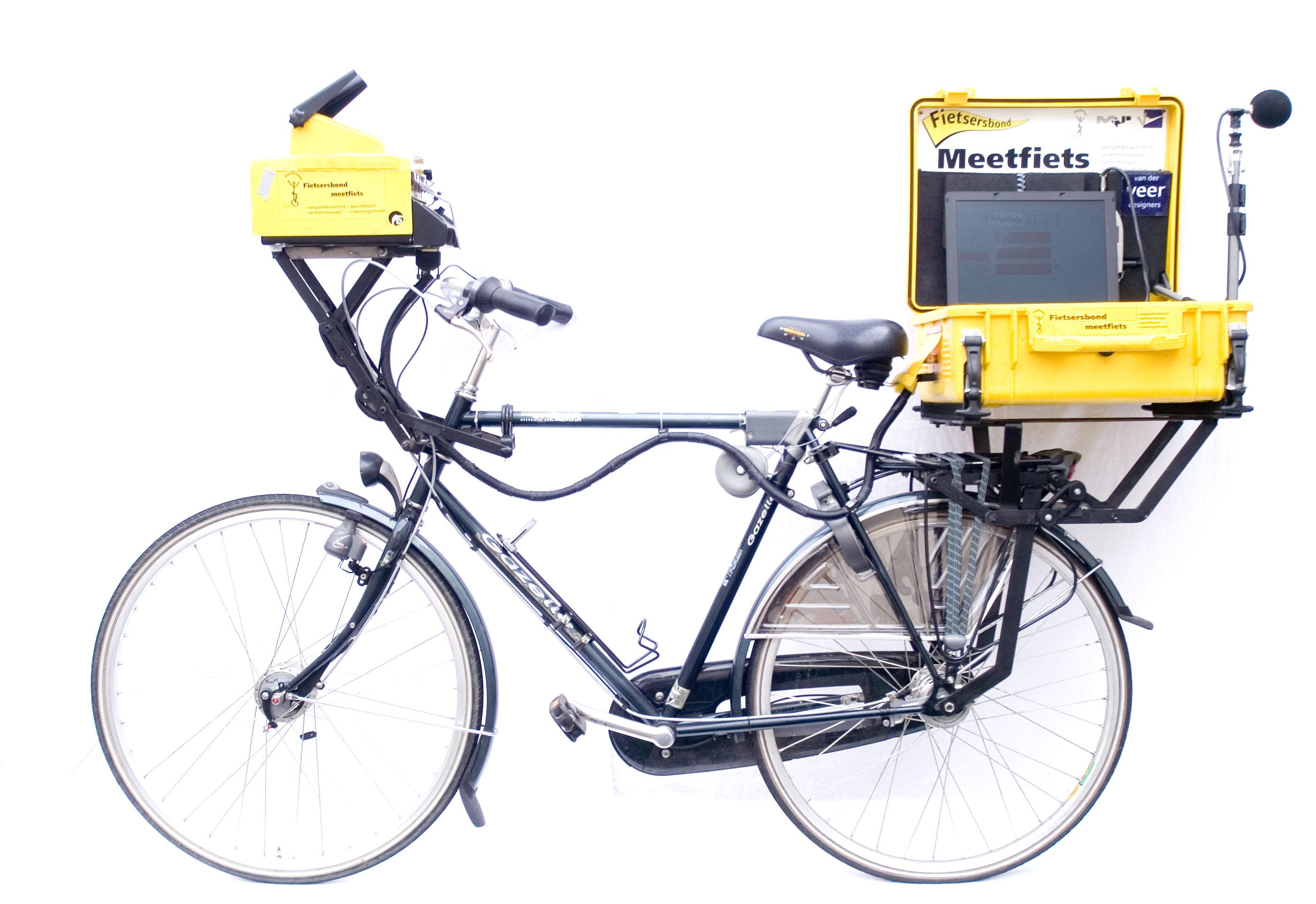 M+P and Fietsersbond (Cycling Association) create the ultimate measuring bike
Ard Kuijpers: "There is a bicycle that charts the cycling climate in Dutch towns. An ingenious system measures and links all kinds of data during a cycling trip through a town: road layout, vibration nuisance, speed, competition between cycle and car, air quality and noise per second. All those data combined determine a town's cycle friendliness. M+P was allowed to fit the bike with the technology and software necessary to carry out measurements and make data manageable. An exciting job that opened up entirely new avenues!"
What makes a town cycle friendly, and how does a test driver measure this?
There is a lot to prove in order to be called a cycle friendly town. It shoudln't be too noisy for the cyclist, the air needs tobe clean, the road surface comfortable, and the routes not too difficult. The cycling association wants to analyse accurately how and where a twon can improve when it comes to good cycling climate. If a bicacle is created to collect data throughout the Netherlands, which instruments and software does that bike need?
A measruring bike that collaborates the test driver
A bicycle that only collects data was not enough. The cycling association and the driver need to be able to understand the data and use them in their analyses and recommendations for towns. The bike's measuring system needed to be able to collect data, but also link them and translate them into relevant values.
M+P developing team creates TeLeFiets Software
The measuring bike was a groundbreaking project. The team wrote software that was especially designed to register data and translate them  for the test driver. The driver needed to be able to ride comfortably, so the measuring equipment on his body needed to be wirelessly coneected to measuring equipment on the bike. By now, the bike has done a fair few miles throughout the Netherlands. The cycling association has made science of the cycle climate notion!