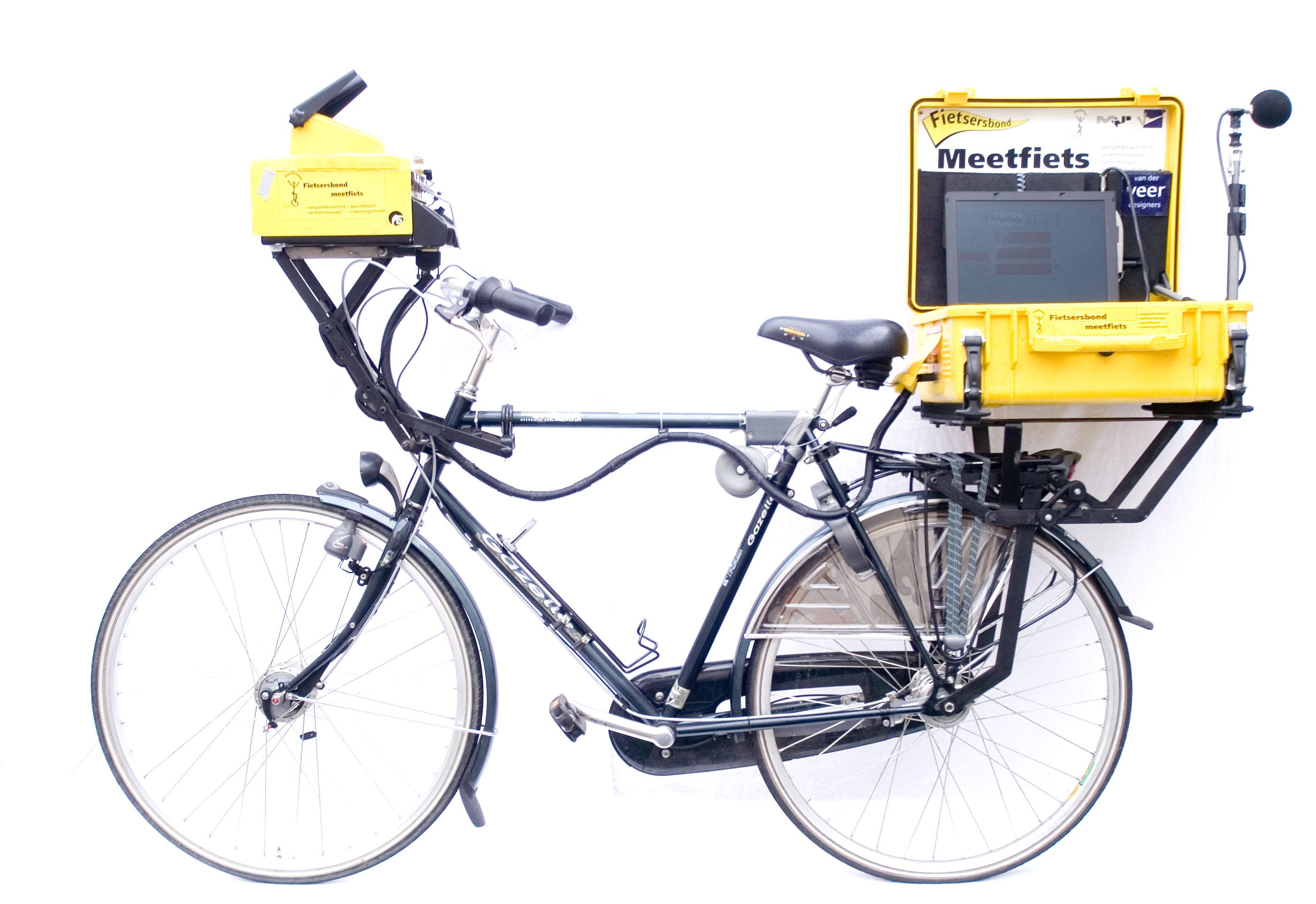 M+P and Fietsersbond (Cycling Association) create the ultimate measuring bike
Ard Kuijpers: "There is a bicycle that charts the cycling climate in Dutch towns. An ingenious system measures and links all kinds of data during a cycling trip through a town: road layout, vibration nuisance, speed, competition between cycle and car, air quality and noise per second. All those data combined determine a town's cycle friendliness. M+P was allowed to fit the bike with the technology and software necessary to carry out measurements and make data manageable. An exciting job that opened up entirely new avenues!"
Wat maakt een gemeente fietsvriendelijk, en hoe kan een testrijder op een fiets dit meten?
Om als gemeente als fietsvriendelijk te worden bestempeld moet je heel wat bewijzen. Het moet niet te lawaaiig zijn voor de fietser, de lucht moet schoon zijn, het wegoppervlak moet comfortabel zijn, de routes niet te omslachtig. De Fietsersbond wil nauwkeurig analyseren hoe en waar een gemeente kan verbeteren als het gaat om een goed fietsklimaat. Als er een meetfiets komt die door Nederland gegevens kan verzamelen, met welke instrumenten en met welke software moet die fiets dan ingericht worden?
De meetfiets die samenwerkt met de testrijder
Een fiets die louter meet was niet voldoende. De fietsersbond, en de testrijder moeten de gegevens kunnen begrijpen en gebruiken in analyses en aanbevelingen naar de gemeenten. Het meesysteem op de fiets moest dus niet alleen ruwe meetgegevens verzamelen, maar die ook aan elkaar knopen en omzetten in relevante waarden.
M+P ontwikkelteam maakt TeLeFiets Software
De meetfiets was een pioniersproject. Het team schreef software speciaal om alle gegevens te registreren en te vertalen voor de testrijder. Die moest comfortabel kunnen fietsen, dus de meetapparatuur die hij bij zich draagt moet draadloos communiceren met de meetapparatuur op de fiets zelf. De fiets heeft inmiddels al vele kilometers door Nederland gemaakt. De Fietsersbond maakt van het begrip fietsklimaat een heldere wetenschap!