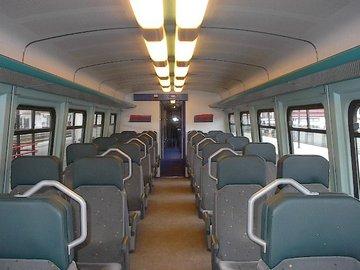 Working towards a quieter tram or train interior
Ard Kuijpers: "To a large extent, the comfort of passengers and staff is determined by the interior noise of a vehicle. No wonder it plays a part in purchasing and modernising trains and trams. How much interior noise is acceptable in which vehicles? Which realistic demands can we make when purchasing a vehicle? How can I, as a supplier, show that I meet a certain requirement? We are sound enthusiasts and are therefore excellently equipped to deal with these questions. Questions about interior noise are usually very wide-ranging. And that's wonderful as it gives us ample room to think creatively."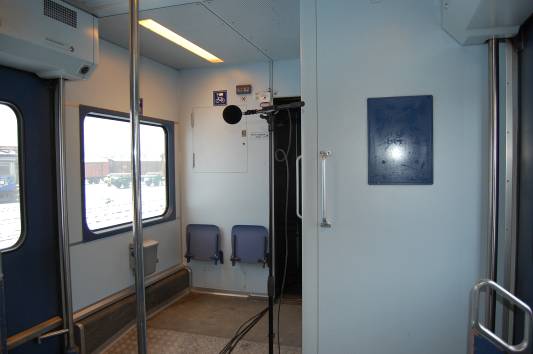 De grillige wereld van geluid op de rails
Het materieel van het spoorwegnet ontwikkelt zich. Fabrikanten brengen nieuwe treintypes op de markt en bestaande treinstellen worden omgebouwd en gemoderniseerd. Geluid is altijd een issue. Hoe maken we interieurgeluid voorspelbaar, grijpbaar, concreet? Zodat we bij aanschaf, productie en ombouw weten waar we aan toe zijn?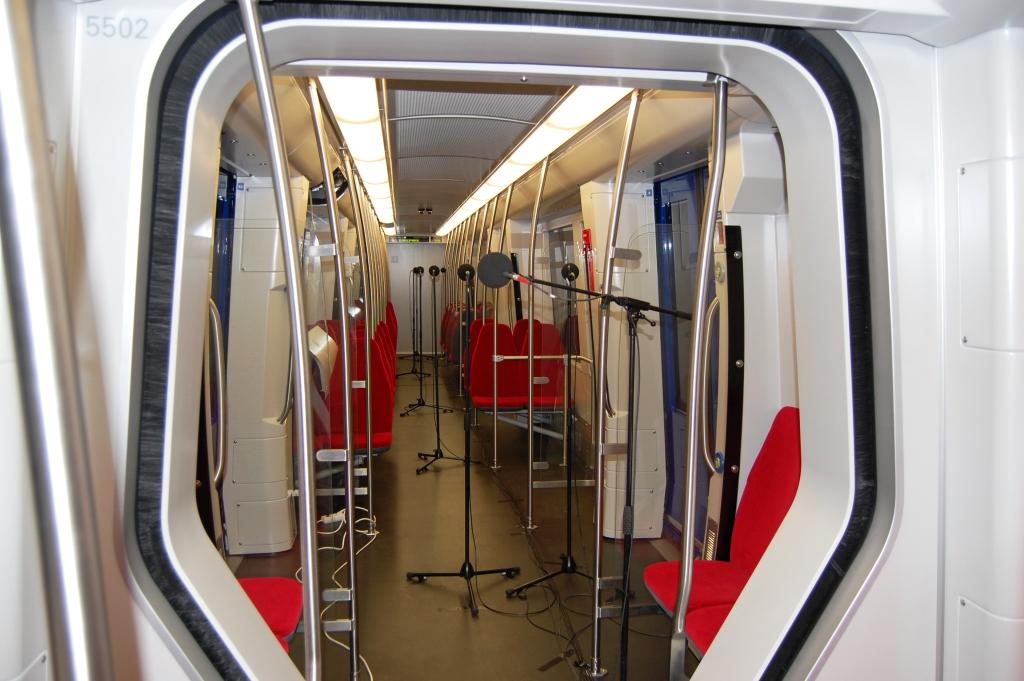 M+P maakt de vraag helder
Als het om geluid en rails gaat, reizen we al een hele tijd mee. We kennen de routes en weten welke factoren met elkaar samenhangen. En dus kunnen we de juiste vragen stellen aan onze klanten. Soms is de vraag naar een geluidsmeting eigenlijk een verkapte wens om een geluidprobleem op te lossen. Of gaat het erom een geluideis goed te formuleren.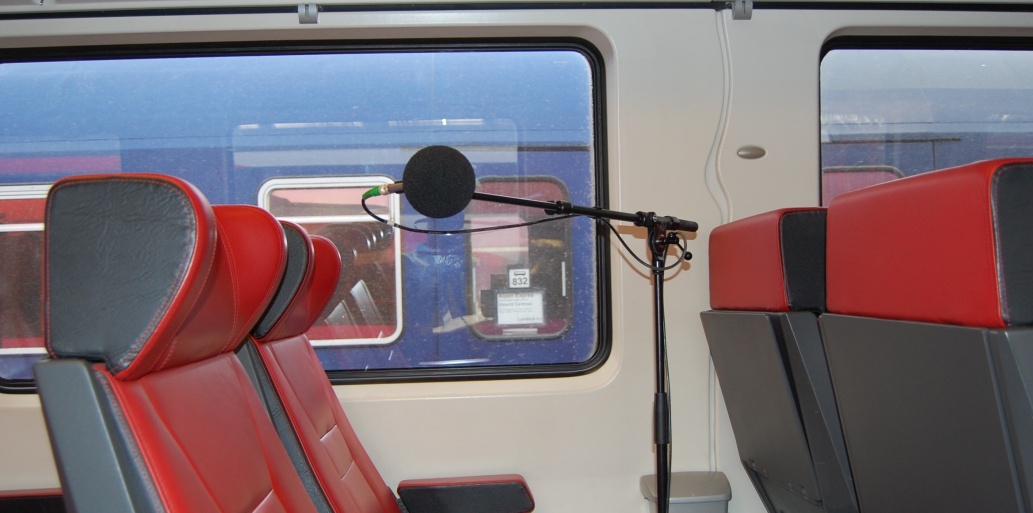 Een veelheid aan projecten
Geluid op het spoor is een wereld op zich en de projecten voor klanten als NS en GVB zijn divers. We stelden bijvoorbeeld een programma van eisen op om de aanschaf van nieuwe railvoertuigen te sturen op interieurgeluid, en ontwierpen een model waarmee je vooraf kunt aantonen of een nieuw type spoorconstructie gaat leiden tot toename van interieurgeluid. M+P was onderdeel van een expertteam waarin het geluid dat alleen voorkwam in een bepaald type trein in een bepaalde tunnel werd onderzocht. Uiteindelijk werden oorzaak en oplossing gevonden.