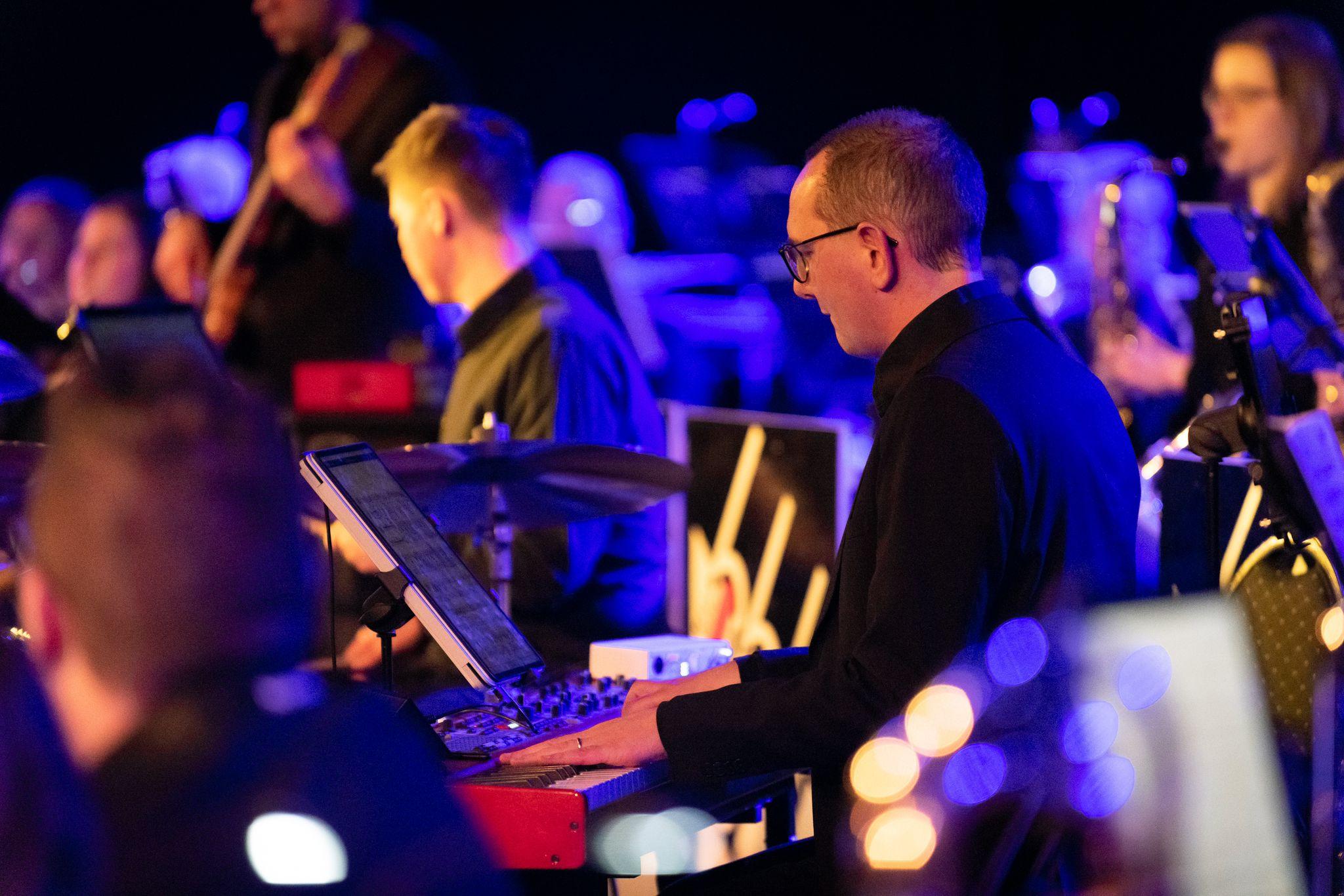 M+P employees and their music (47/50)
A large number of our colleagues enjoy music as a hobby. They either play one or more instruments or spend their free time singing. It makes you think: is there a link between our professional interest in sound and music? Bert Peeters, senior advisor and experienced pianist/keyboardist, talks about the similarities he sees and how his hobby has contributed to his work.
Physics + music = acoustics
Bert has been making music all his life. When he started studying physics, he did not intend to combine music with his studies. But when he was given the opportunity to choose subjects related to music and sound, he naturally steered towards acoustics. And that's what he graduated in. In search of a job, he contacted several acoustic engineering firms. "With Peutz, for example," says Bert. "We were taken there on a trip during my studies. Their acoustic laboratory and hall acoustics projects were very interesting. But I ended up applying to M+P; and I still work here, albeit with a very different kind of noise: traffic noise. It turns out this is also a fun and interesting noise topic.
Nevertheless, hall and music acoustics still have a place in his heart. "If I visit an acoustic conference and there is something about it on the programme, I always secretly take a look. I still do enjoy things like that."

Jamming with other conference attendees
Bert often meets other musicians at these conferences – and this is probably more than a coincidence. The subject of "music" is a nice icebreaker. "All kinds of people from all over Europe gather, and after a day of sitting quietly and listening, they like to see what has been organised for them in the evening. Sometimes instruments are set up so anyone who wants to can get up and play. It's quite scary, but I've dared to do it," Bert grins. "And at the next conference, if you recognise someone you were on stage with, you can say: Wait a minute, we made music together. Or: Let's register for the next jam session together."

It's really good for your social skills
We cannot ignore it, the world of M+P has it's fair share of "nerds". Bert recognises himself in that: "Synthesizer technology fascinates me greatly. When I make music, I enjoy manipulating the knobs and sliders until that one sound, that church organ or that string orchestra, sounds exactly the way I want it to."
And nerd is not how you would normally describe someone who plays classical, jazz and rock music in bands and orchestras. "I used to be very shy," Bert admits. "I used to lead a choir of 6 ladies who were at least 10 years older than me, and it was always hard for me to tell them when they were not singing very well. As a pianist, I have been working with a large choir in Weert (the Streetsingers) for over 25 years. Taking over a rehearsal from the conductor is not difficult these days. I had to cross a threshold, because music means you are literally heard, and that makes you vulnerable. But just because something is exciting doesn't mean you shouldn't do it.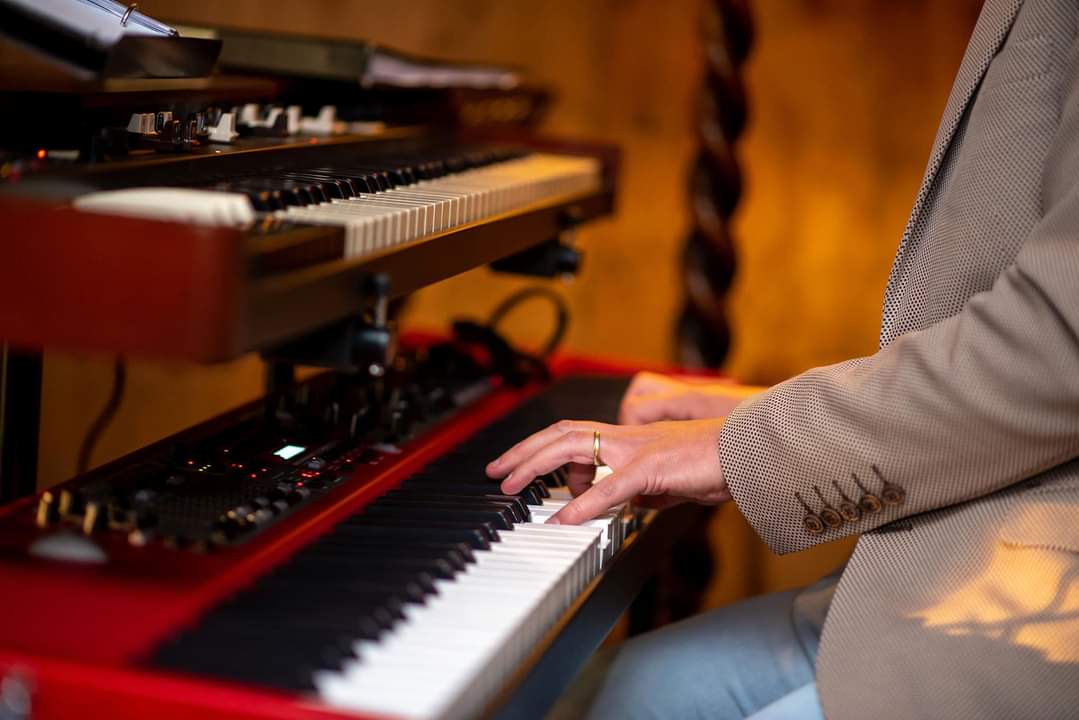 Thanks to my hobby, I have learned that I have a lot of good things to contribute, and that my opinion can improve things. I have acquired important soft skills and developed self-confidence. In my work at M+P, I benefit every day from the fact that I not only understand sound, but that I can also explain things. I now give presentations at conferences lead meetings, and I am more than prepared to give a group my opinion. Regarding the latter, I have also learned a lot from my wife. A short answer to her questions is rarely enough, she is always happy to hear my detailed opinion.