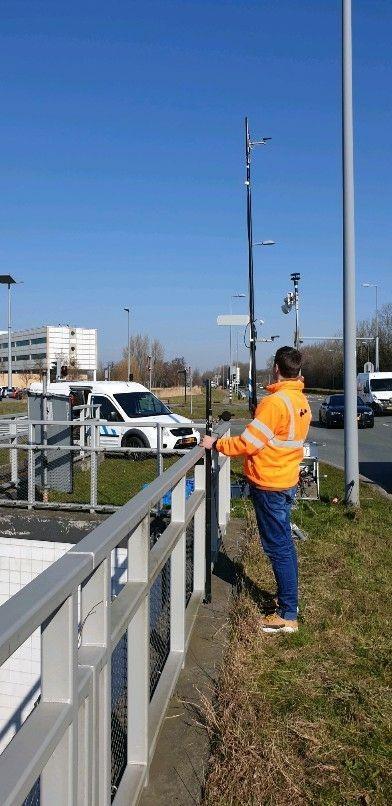 Internship as a successful start (43/50)
An internship at M+P can simply define your career. Senior consultant Ronald van Loon is still working with us almost 25 years later. And although Maarten Meeuwes has yet to complete his second M+P internship, he already knows that he'll be staying on afterwards. Both are happy to explain why.
Thesis with jury report
While pulling out his thesis the other day, Ronald also came across the accompanying jury report. He remembers how surprised he was with it at the time: 'I had no idea that my school had submitted the report for an award!' With hindsight, he can now see why his research in particular was so promising. At M+P, he applied the knowledge from his Applied Physics' studies to a social problem: roadway noise. "This was also the reason for me to continue working here. After all, we genuinely help people with our technical solutions. I am reminded of this, for example, in meetings with local residents about projects we're involved in.'
Socially relevant research
For Maarten, this social relevance also plays a large part in his enthusiasm. 'In my first internship, I worked on NEMO, an innovative European project. This gave us the opportunity to truly contribute to reducing traffic noise. I was also really happy with M+P's supervision. For example, I was given a lot of freedom. I also found that everyone here is extremely knowledgeable. Talking to colleagues always brought me to the next level in terms of my research'.
Growing together in aviation
Indeed, the collaboration between Maarten and his supervisor was so good on both sides that they agreed to look into the possibility of doing even more for each other. Maarten was soon asked if he also wanted to do his graduation internship at M+P. He certainly wanted to, provided that aviation would play an important role in his research, as he studies Aviation Engineering. This worked out perfectly. After all, it is precisely in this field that M+P is also keen to grow.
Renewal
So it is that Maarten is now happily contributing new knowledge from his studies to investigating how different factors influence the variation in noise levels when aircrafts take off and land at Schiphol Airport. And he does so gladly: 'As things stand, I'm going to be the new Ronald, and I'm going to be working here after I graduate, too.' Ronald: 'That's how we like to work. Students and recent graduates provide renewal. Which is important for an innovative company like M+P.'
International succes
At the time, this renewal was also reflected in Ronald's own thesis research. He was investigating whether a new, much faster method of measuring roadway noise yielded the same results as the method used up to that point. This indeed turned out to be the case, and so his thesis went on to make an important contribution to the success of a new international standard. Ronald: 'Not only do we still use the system we built then ourselves. We have also sold it on to more than 25 other parties!'