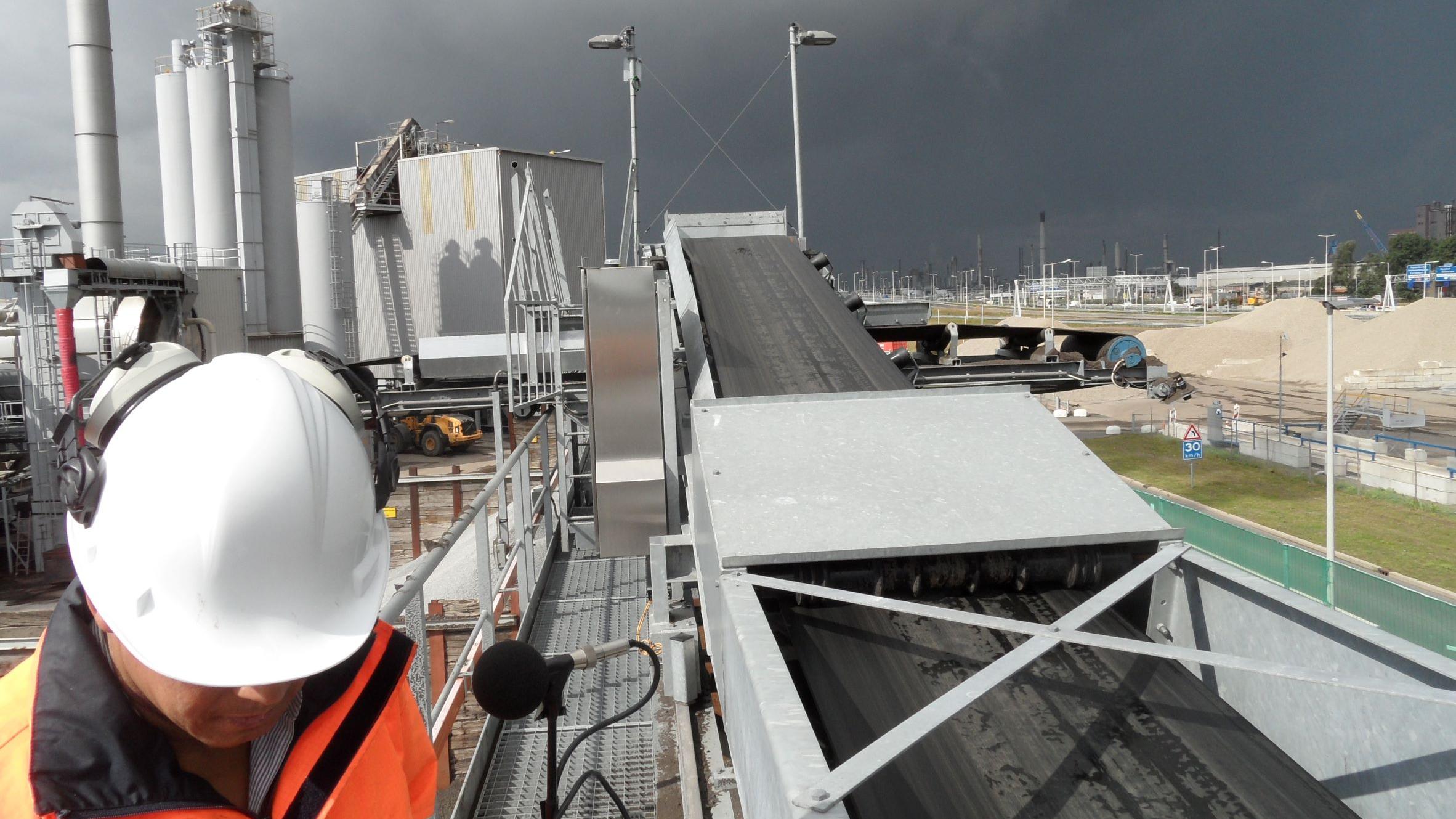 An in-house advisor knows his companies and their people (14/50)
Attracting new customers is great, but advising customers who have been working with M+P for many years is just as rewarding. Ronald Gijsel and Edwin Nieuwenhuisen maintain long-term contacts with predominantly industrial companies. Whether these companies are large or small, and whether they come from the concrete or food sector, they hope to be the connecting factor. After about 20 or even 30 years, these in-house advisors are aware of what is going on and who works there.
When they have a question, we have the solution
Ronald immediately mentions a major advantage of this specific group of customers: "They don't make it difficult for us and they don't ask for extensive quotes. They just say: "This is the problem, please solve it." We know these companies so well that we already have a lot of knowledge about the content, and we quickly know what solution they have been helped with in the past. This means we can get started without wasting time." According to Edwin, such a long-term relationship is not only beneficial for M+P. "During busy periods, these customers are given a certain degree of preferential treatment, and occasional customers have to be patient."
We are the constant factor
"The noise world is not that big", Edwin contemplates. "You don't just switch to another agency. This applies to customers and our own people. Many of our M+P colleagues have been working here for many years. Ronald, for example, already has 33 years of experience here, while I have 20 years. There is often more turnover at the companies in which we are in-house advisors. They have less knowledge of noise themselves – they concentrate on their own core business – so they continue to consult us about it. And because we have often been involved with the company longer than the employees we meet, we are the constant factor." Both senior advisors recall with laughter a time they once helped a customer find their company's blueprints because they didn't know where they were.
Everything about quality of life
They are involved in various tasks, such as working conditions, permit applications or noise complaints. But they also help brainstorm how to incorporate noise into a new project. Nitrogen, air quality and vibrations are now also discussed in addition to noise. "These subjects are very close to noise," explains Ronald. "You often need the same kind of information, so we address these topics as well; after all, they also affect the living environment."
Colleagues and competitors
Loyal customers have a single point of contact, but that does not mean the in-house advisers do not work together. "You can't solve unusual problems on your own, that's what an agency is for", says Ronald. "In addition, we check each other's reports before forwarding them to customers." Edwin makes another noteworthy point: "Occasionally we are also each other's competitors; for example, when we both have a large customer on the same business park in which only one noise area can be allocated." When the maximum number of decibels of the site has been reached and someone wants to expand his activities, Ronald and Edwin clearly show what added value they can offer as advisors. Thanks to their knowledge of the existing situation, they can estimate which solutions are as efficient and cost-effective as possible with ease. This is important because noise- reducing solutions are expensive.
Environmental law in sight
Entrepreneurs in the past did not want to spend money on noise remediation because it did not yield anything, but now you can see they want to be seen to be considering the environment. There is a growing awareness that noise plays an important role in this, and there are now stricter laws. When the new Environment and Planning Act comes into effect next year, Ronald and Edwin will be ready for the new questions that will certainly arise. Their role as in-house advisor is far from over.